Medical Conference Information
Join Us September 28-29, 2023 at Hyatt Regency in Morristown, New Jersey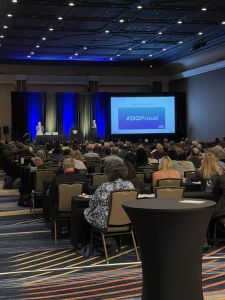 Join us for our second annual TriState Medical Conference from Thursday, September 28th to Friday, September 29th and earn up to 14.0 AOA Category 1-A CME Credits and 14.0 PRA Category 1 CME Credits (TM).
Our Agenda Includes:
9:00am-10:00am, Physician Burn-Out (Part I): Antonio Ciccone, DO
10:00am - 11:00am, Bariatric Surgery and Weight Loss: Nicholas Bertha, DO
11:00am to 12:00pm, Psychiatry Topic: Alexandra Ranieri- Deniken, DO
1:30pm-2:30pm, Health Disparities in Geriatric Medicine: Leonard Powell, DO
2:30pm- 3:30pm, How to Maintain Cognitive Performance for Your Geriatric Patients: Leonard Powell, DO
4:00pm-5:00pm, Autism: Lydia Vender-Fischioni, DO
5:00pm-6:00pm, Pain Management: Sean Li, MD
8:00am - 9:00am, Bariatric Surgery Vs. Samaglutide: When to Prescribe What: Derek Lim, DO
9:00am-10:00am, Physician Burn-Out (Part II): Peter Bolo, MD
10:00am - 12:00pm, OMM: Hands On Workshop: Jonathan Torres, D.O.
3:30 pm-4:30pm, Preclampsia: Dan Berger, DO
- and more announced sessions to come!
Registration price for members is $400 and for non-members is $600. This includes breakfast, lunch and all breaks for BOTH conference dates as well as a sponsored dinner at Grande Cafe for Thursday, September 28th (pre-registration will be required due to limited number of seats).
You can register on-line or download our registration form and fax it to 732-940-8899.
To register online, please click here.
To download our registration form, please click here.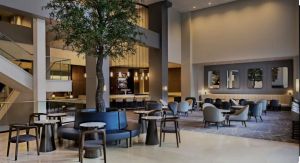 Hyatt Regency- Morristown, New Jersey
Hyatt Regency Morristown
3 Speedwell Avenue
Morristown, New Jersey 07960 United States
Phone
+1 973 647 1234
Email
To secure your hotel room online, please click here.